My Wedding Verona
You dream it, we make it reality
My Wedding Verona
You dream it, we make it reality
MyWeddingVerona is a small company with big dreams.

We are two girls very passionate about traveling and organizing. We have been working in hospitality for most of our lives so we know almost everyone in the business, and we can support any request for a wedding. In 2017 we launched MyWeddingVerona, an agency that will cater to any needs related to weddings, in and around the city of Verona and the Lago di Garda. We will walk with you step by step to make you feel as comfortable as possible.
"Great things are done by a series of small things brought together."
Event Services
Let's plan your special day
Verona, Valpolicella or Lake Garda
Any location you wish, we can book it and make it magical.
Trust MyWeddingVerona to take care of all your Wedding Venue Setup details — from decor and location to food and seating. We'll assist you in developing a theme, help pick out vendors as well as a venue, and take care of the day's timeline so you won't have to worry about a thing except showing up. We guarantee your Wedding Venue Setup will have those in attendance raving about the event afterwards.
Leave it to us
Check out our services
"Happiness radiates like the fragrance from a flower and draws all good things towards you."

cit. Maharishi Mahesh Yogi
"So the pie isn't perfect ? Cut it into wedges. Stay in control, and never panic."
cit. Martha Steward
Whatever the circumstances, MyWeddingVerona is here to make your decoration extra special. Let us make your day beautiful, successful, and ultimately less stressful for you. Leave it to us, we offer the best vendors and venues in Verona, Valpolicella and Lago di Garda, guaranteeing an unforgettable wedding.
Still deciding on what to do, where to stay, and where to go on your honeymoon? Well, we're here for you! Find out our solutions in the dedicated page for the most romantic stays.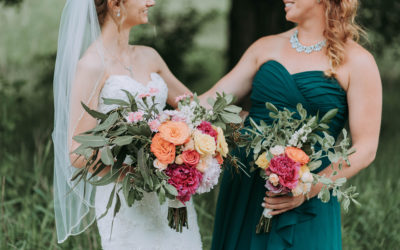 The importance of flowers in marriage and their meaningFlowers are the element that cannot be missing in any wedding. Whether it's sumptuous and extra-luxury weddings...
Our wedding was a special moment!
The castle of Torri is a very romantic location to celebrate love! We were just 15 and every details was organized in a perfect way. We found courtesy professionalism and attention to what we wanted. A very special thank to Barbara and Letizia that made our dream come true.
Our wedding in Torri del Benaco was the most amazing day in our life. The support and commitment wich we received from the LOVEINTORRI-Team was outstanding!
Everything went very well on our day! In the run-up we met once to discuss the process and what wishes we have. If necessary, one wishes fulfilled 🙂 We had a very nice day in a dream weather, so if you like it uncomplicated we can only recommend it!
Everything was wonderful! We're very happy about the perfect service on our special day. Thank you so much!
One of the best day ever!
Barbara and Letizia (Love in Torri) did a great and very professional job. They have been very much patient and made ourselves happy with every request we made. I don't wish myself to get married again…. but I absolutely recommend them to every couple.